To combat canker sores, there are certain foods that you should avoid. Although the causes are not fully understood and, in many cases, multifactorial, feeding can play a decisive role in not aggravating the lesion and symptoms.
Thrills represent small lesions with ulcer in the mucosa of the mouth and tongue, which cause intense pain due to the exposure of very vascular and enervated tissues. In addition to pain and discomfort, canker sores can condition food intake, chewing difficulties, and even speech.
In this sense, if you want to prevent or minimize the pain caused by canker sores , there are some foods to avoid, as we will see below.
CANKER SORES: FOOD TO AVOID
In case of canker sores, some of the foods to avoid are the following:
1. SPICY OR VERY SPICY FOODS
Many of the condiments used in these foods, especially the spices, are aggressive for the lesion of the muscosa, leaving it even more exposed.
2. SALTED FOODS, NAMELY SNACKS, CHIPS, PEANUTS WITH SALT
Also the salt is an element that aggravates the aphthas, because it promotes ardor and discomfort.
However, in case of more advanced bacterial infection, as it has antiseptic properties, it may help in the treatment of it.
3. CITRUS FRUITS AND OTHER ACIDIC FOODS
Acidic foods, particularly citrus fruits such as lemon, kiwi and orange , modify the pH of the mouth and weaken the mucosa by predisposing it or enhancing aphthae. In addition, upon contact of the acidic food with the lesion, the nerves are stimulated and the degree of inflammation of the lesion is increased, causing the sensation of pain and burning.
4. HARD FOODS
Hard foods, such as toasted or oil nuts , should be avoided because they require more chewing, a factor that aggravates and aggravates the injury.
5. FOOD OR HOT DRINKS
High temperature is another factor that increases and aggravates the oral lesion. In this sense, the consumption of very hot foods or drinks, such as coffee, is another of the situations to avoid not to aggravate the injury.
6. SOFT DRINKS, CHOCOLATE AND SUGAR-RICH FOODS
The presence of sugar in the mouth aggravates the lesion both directly and indirectly (it promotes the appearance of bacteria that initiate a more serious infectious process).
FOODS THAT HELP AVOID OR FIGHT CANKER SORES
On the contrary, sweeter fruits such as banana , pear, cherries, melon, watermelon, soft foods such as vegetable soups and purees and cold drinks such as water and teas are good alternatives to relieve the symptoms of canker sores.
In addition, good oral hygiene, frequent use of oral antiseptic liquids, avoiding trauma to the mucosa, vitamin supplementation if canker sores are recurrent and minimizing stress are also important factors in preventing this situation.
THRUSH CHARACTERISTICS
As noted earlier, canker sores are small, round or oval, shallow lesions on the oral mucosa that are not contagious.
Its color varies according to the stage in which it finds: initially appears with reddish tonality, evolving later to a halo whitish or yellowish.
It takes about 7 to 10 days to disappear and, as a rule, does not leave marks. Larger canker sores that take weeks to heal and leave scarring are uncommon.
In more severe situations, in addition to the pain and discomfort, fever, general malaise and inflammation of the neck ganglia may occur.
If there are bacteria in the oral mucosa, more specifically at the site of the lesion, they can cause a worsening of the infection and a more pronounced clinical picture.
WHAT CAUSES THRUSH?
The etiology of canker sores is not easy to identify, as it may be multifactorial. However, the most frequent causes are as follows:
Situations of great stress;
Immune system disorders;
Regular ingestion of food aggressors of the mucosa;
Hormonal changes derived from menstruation;
Changes in intestinal transit;
Deficiency of  vitamin B12 ,  folic acid  and  iron ;
Situations of great fatigue;
Severe postoperative;
Injuries caused by dental prostheses;
Accidental bites on tongue or inner cheek;
Brushing teeth too vigorously;
Movement of badly positioned or sharp teeth;
Chewing food too hard.
Although not proven, children of parents with canker sores appear to be more likely to suffer from canker sores.
Gallery
Pain Relief For Canker Sores: Natural And Over The Counter …
Source: wrylilt.hubpages.com
What Causes Pain in the Roof of Mouth?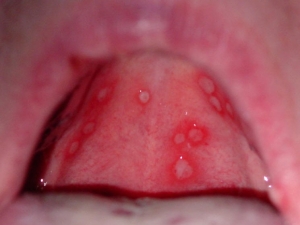 Source: iytmed.com
10 Best Home Remedies For Plantar Fasciitis (Heel Pain)
Source: www.livealittlelonger.com
Ulcers and canker sores
Source: www.studiodentaire.com
Canker Sore Remedies and Treatment
Source: www.howtoguides365.com
Canker Sore
Source: diseasesforum.com
Canker Sore
Source: diseaseslab.com
Canker Sore Symptoms and Treatments
Source: www.mightylotus.org
Canker Sore: Treatments, Causes, and Symptoms
Source: www.healthline.com
Canker Sore: Treatments, Causes, and Symptoms
Source: www.healthline.com
17 Best ideas about Mouth Sores on Pinterest
Source: www.pinterest.com
Canker Sore
Source: diseasespictures.com
Canker Sore
Source: diseasespictures.com
5 Tips to Get Rid of Canker Sores Faster
Source: bustle.com
Canker Sore
Source: diseasespictures.com
oral herpes (cold sore) vs apthous ulcer (canker sore …
Source: aquibird.weebly.com
La Contenta Dental | Valley Springs, CA
Source: www.lacontentadental.com
Foods To Avoid During Mouth Ulcers
Source: foodfash.co
HONEY for my CANKER SORE
Source: pinkblossoms2012.blogspot.com
Canker sore on lip | General center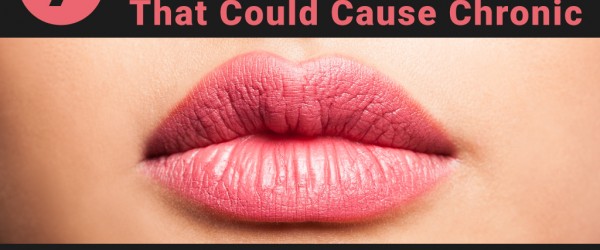 Source: ic.steadyhealth.com
Best otc herpes medication, medicine for cold sores …
Source: s3.amazonaws.com
7 Natural Remedies For Treating Canker Sores
Source: www.ladycarehealth.com
Canker Sore: Treatments, Causes, and Symptoms
Source: www.healthline.com
Best 20+ Canker sore home remedies ideas on Pinterest …
Source: www.pinterest.com
Home Remedies for Mouth Ulcers
Source: www.top10homeremedies.com
Quickest way to get rid of a canker sore
Source: www.healthtap.com
How can i get rid of a sore throat quickly gif, how to get …
Source: s3-us-west-1.amazonaws.com
17 Best ideas about Canker Sores on Pinterest
Source: www.pinterest.com
Canker Sore Diet: What to Eat and Not to Eat
Source: articles.mercola.com
Canker Sore
Source: diseasespictures.com